Can I Lease a Genesis Car with Bad Credit?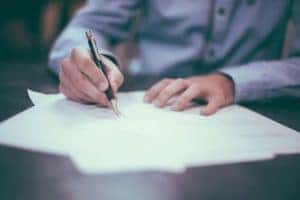 Genesis lease options are available here at Genesis of Kendall; even if you don't have perfect credit, our finance team wants to work with you to find the right terms and options for your budget. You don't need perfect credit to lease a Genesis vehicle, and our dealers at Genesis of Kendall are here to help you every step of the way.
What to Know about Leasing with Low Credit
When you lease with low credit, there are a few things you should consider. There are circumstances that make it easier to lease with a lower credit score, but the higher your score, the better your lease terms will be. Consider improving your score by even a few points, so you'll have a better chance of getting terms that fit your needs. It's also important to remember that paying your car payments every month is essential to protecting your credit score and getting future lease deals.
If you're still struggling to lease with low credit, you may want to consider other options. For example, you can take over a friend or family's member's lease in a "lease swap," purchase a less expensive vehicle, or explore special financing options designed to work specifically with your needs.
Why Lease with Genesis of Kendall?
Here at Genesis of Kendall, we want to provide the resources every driver deserves. That's why we offer special financing tools that make it easy to get the job done, including trade-in appraisal tools, an online financing application, and a wide inventory of vehicles, which includes cars priced under $10,000.
You can find it all here at Genesis of Kendall. Schedule an appointment with our expert financing team today so you can drive off in your Genesis lease tomorrow!