Genesis Financing Tips: Loans vs. Leases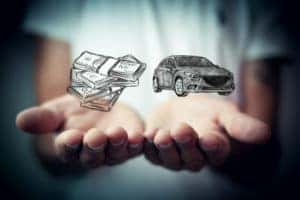 Here at Genesis of Kendall, we have excellent Genesis financing options, so no matter which new Genesis vehicle you decide to take home, you'll find the right terms to fit your needs. Whether you plan to lease or take out a loan to purchase a new vehicle, our expert financing team is here to help you every step of the way.
Why Lease a Vehicle? 
There are benefits to both leasing and purchasing a vehicle, but if you have excellent credit and you're always searching for the next great model, leasing might be the right option for you.
To start, you'll save a significant amount of money when you lease a vehicle, since you'll have a smaller down payment and smaller monthly payments as well.
You'll also have access to the latest in safety and entertainment technology when you lease a new vehicle. As an added bonus, you'll be able to trade in your lease when an exciting new model hits the market. Plus, you won't have to worry about the hassle of selling your vehicle when it's time for an upgrade.
Why Purchase a Vehicle?
Taking out a loan to purchase a new Genesis vehicle might be right for you as well. You don't need to have a high credit score to purchase, so you'll have more vehicle options available to you.
Plus, you'll have greater control over your car, which means you can customize it however you want, put on as many miles as you need, and do the kind of driving that you love. Plus, you'll have capital to purchase your next car if you decide to sell down the line.
Whether you want to purchase or lease, Genesis of Kendall is the Miami Genesis dealership that will help you every step of the way, from your first test drive to your routine service appointments. Get started with our team today!